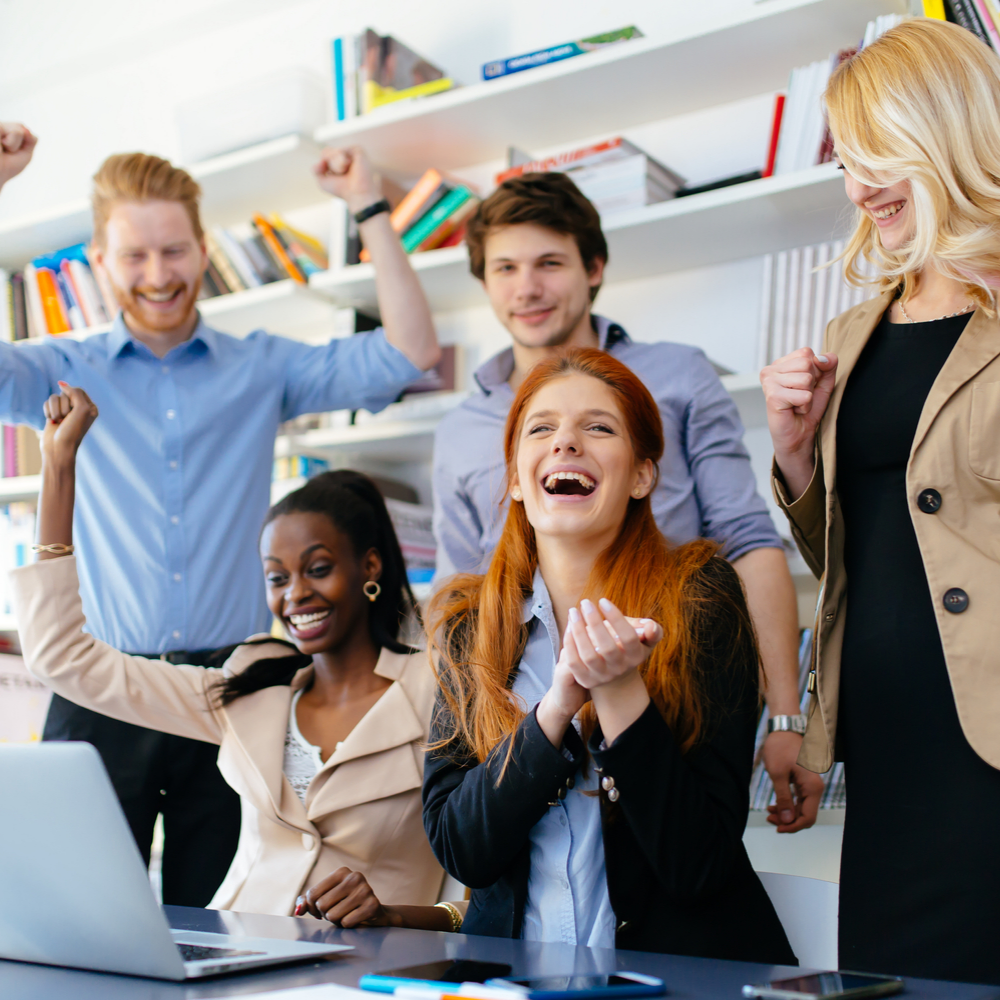 4 Stages of a Bid on Beta.Sam.Gov

Okay, so you think you're ready to start bidding on government contracts.
If so, that means you've already completed the following steps:
Received a DUNS number for your company (insert link)
Registered your GovCon entity in SAM.gov (insert link)
You have received a Cage Code (insert link)
Setup your SBA Dynamic Small Business Search Profile (insider link)
Your company's capability statement is complete
And you have entertained registering for any socioeconomic set-asides that apply to you
Once you have completed all the previous steps to your satisfaction, you are ready to start researching opportunities and bidding. At this point, it's probably a good idea for you to begin exploring around on Fed Biz Opps (fbo.gov) if you haven't already. This is the number one procurement website where you will find Federal opportunities to bid and it's totally free. You don't even need to make an account to start using it, but I do recommend you sign up so you can set saved searched to your email.
As you begin searching around on Fed Biz Opps, you will see there are different ways to sort procurements (opportunities) by and that is going to be the focus of this article. You must understand the stages of a procurement and what they mean before you begin putting a response together. So, in this article, we will begin your journey into bidding on government contracts by understanding the 4 primary stages that a procurement goes through.
The 4 primary stages of a federal government procurement are:
Sources sought
Pre-Solicitation
Solicitation
Award
These stages may sound completely foreign and confusing to you, but I promise by the end of this article you will understand their basic purpose and what it means for you as a government contracting bidder to respond to the different stages.
Let's begin by understanding the first stage in the procurement process (Sources Sought).
Sources Sought-
A Sources Sought is the government's form of conducting market research. This is the very beginning stage. When a contracting officer or contracting specialist posts a Sources Sought on FBO, it means they have a contract requirement that they need one or more contractors to perform on. At this stage, contracting may or may not yet have funding for the work being advertised. They are simply "testing the waters" and conducting their due diligence to see what capable companies are out there, and to determine if consideration can be given for a socio-economic set-aside.
You can respond to market research by submitting what is asked for in the notice. Usually, a response will consist of your company's updated capability statement as well as answering some specific question on how your company would perform the proposed work. Contracting will also want to know your company's CAGE and DUNS numbers, so they can confirm that you are registered in the SAM database and the Dynamic Search (DSBS) database. A contract is not awarded solely from market research, because you are not submitting a full-blown proposal. The only time a contract award can result from a Sources Sought notice, is when contracting enters a sole source procurement that can only be done with an 8(a) company (this is a topic for another article).
In a nut shell, a Sources Sought is the government's way of finding out if any small business is even interested and able to perform on their requirement. If contracting does not receive an adequate response from industry, they will open the requirement up to Full and Open Competition where the large companies like Boeing, BAE and Kuka can bid on it. At least for contracting, they know the large companies can do the work. But they may have to pay more, so they often prefer to go the route of small business, so it's YOUR part to respond to market research any chance you get!
Okay, so you respond to the Sources Sought with your capability statement and answering any questions they've asked. What happens next?
Pre-Solicitation
The next stage of a procurement is called a Pre-Solicitation. A Pre-Solicitation (Pre-Sol) is mostly a "for your information" update of the Sources Sought. A pre-sol that is posted on FBO is a notice to industry (all contractors), and it informs you of the procurement strategy that has been selected based on the market research received. A pre-sol may include:
The date that the forthcoming solicitation is expected to be released
It notifies you of any set-aside status that has been determined (woman owned, veteran, HUBZone, etc.)
It may inform you of an industry day or site visit details
Typically, no response is required for a Pre-Solicitation, however, you may submit questions to contracting based on whatever information has been posted at that time.
A Pre-Sol simply lets you know the feedback that contracting has received from bidders during the Sources Sought stage, and the procurement way ahead that will be forthcoming. It's important to "Watch" opportunities on Fed Biz Opps so that you receive updates when an opportunity moves to this stage. You want to know asap what the procurement strategy is going to be so that you know if this opportunity remains in your pipeline or not. After the Pre-Solicitation stage is when things get the most fun…
Solicitation (RFP/RFQ)
This is the stage that everyone refers to when you think of writing a proposal. The government releases an RFP (Request for Proposal) or RFQ (Request for Quote) for industry to bid on. This means the government has work that needs to be done, they have funding for it, and now they need to award the contract to one or more contractors.
You respond to a Solicitation with your company's proposal. Almost every proposal requires 3 elements in the response:
Technical Approach
Past Performance
Price
The technical approach answers the question, "How will you perform this work?" It may include a quality control plan, management approach, or you may have to respond to very specific questions asked in the Solicitation.
The past performance requirement is usually a summary of contracts that you have already performed on (commercial or government), that are similar in scope and magnitude to what you're bidding.
In the pricing section, you may be provided with an excel sheet in the RFP documents package. Be sure to review this right away, and make sure you understand it so that you can submit questions to the government if it's unclear. If you must submit pricing on your own worksheet, be sure to include your Fringe, Overhead, G&A, and Profit. Also, have a pricing breakdown prepared in case the government requests a pricing justification.
When you read through a Solicitation, you will find there are (8) common elements. I won't go into the explanation of each these right now, because I do so in the next article entitled "Elements of a Federal Government Solicitation". But just so you can begin familiarizing yourself with the terminology, the 8 common elements are as follows:
Cover Page
Pricing CLINS
Deliver Schedule
Statement of Work
Wage Determination
Reps & Certs
Instructions to Offerors
Evaluation of Offers
With that out of the way, now we're onto the final stage of a procurement. That stage is the Award stage.
Contract Award
If you have your daily FBO searches set up so that you are watching all the opportunities that you respond to (if you don't, you should), you will receive an automated email from FBO letting you know the Award notice is posted. This is the final stage of procurement. Usually, if the FBO notice is the first time you hear about the Award, then you probably didn't win. If you've won, the government will either send you an email notification, or they will contact you to make some clarifications before awarding you the contract. It's often a very good thing if a contracting officer starts talking to you about your proposal or pricing after you submit. That's not always the case, but for me, most of these clarification discussions were followed by a contract Award. If you aren't the winner, the Fed Biz Opps posting will state who the contract was awarded to, and for what amount, so that you can see where you stand compared to the winning bid.
If you are the winner, you will be contacted by the contracting officer on the solicitation. Depending on the type of work, you will likely have a start of work meeting, notice to proceed, or some preliminary meeting to discuss the path forward as you prepare to perform on this newly awarded contract.
If you are not the winner, you will want to schedule a post-proposal debrief. You have 72 hours from the award being made to send the contracting officer an email request for a formal debrief of your proposal. Since you weren't the winning bidder, this gives you an opportunity to have the contracting officer walk through your proposal with you and give you feedback on what areas of your proposal were adequate, and other areas that need improvement. I highly recommend that you do this with every proposal you submit. Afterall, you've spent all the time in preparing your proposal. Why not spend an extra 30 minutes to develop a relationship with the contracting officer and get invaluable feedback that will make your future proposal even stronger?
Congratulations! You've made it!
Those are the 4 stages of a proposal. You should now understand the importance of each stage of a procurement, and generally speaking, understand what it means to you as a bidder. Each stage builds on itself, and each is also sequential. If this is your first time understanding the different stages, this will significantly change the way you look at opportunities on Fed Biz Opps (hopefully for the better). Knowing each stage helps you to not be overwhelmed and it also helps you to focus on opportunities based on what stage you are looking for…whether to respond to market research, or to submit a bid to a solicitation, or do your own research and look at previously awarded contracts.