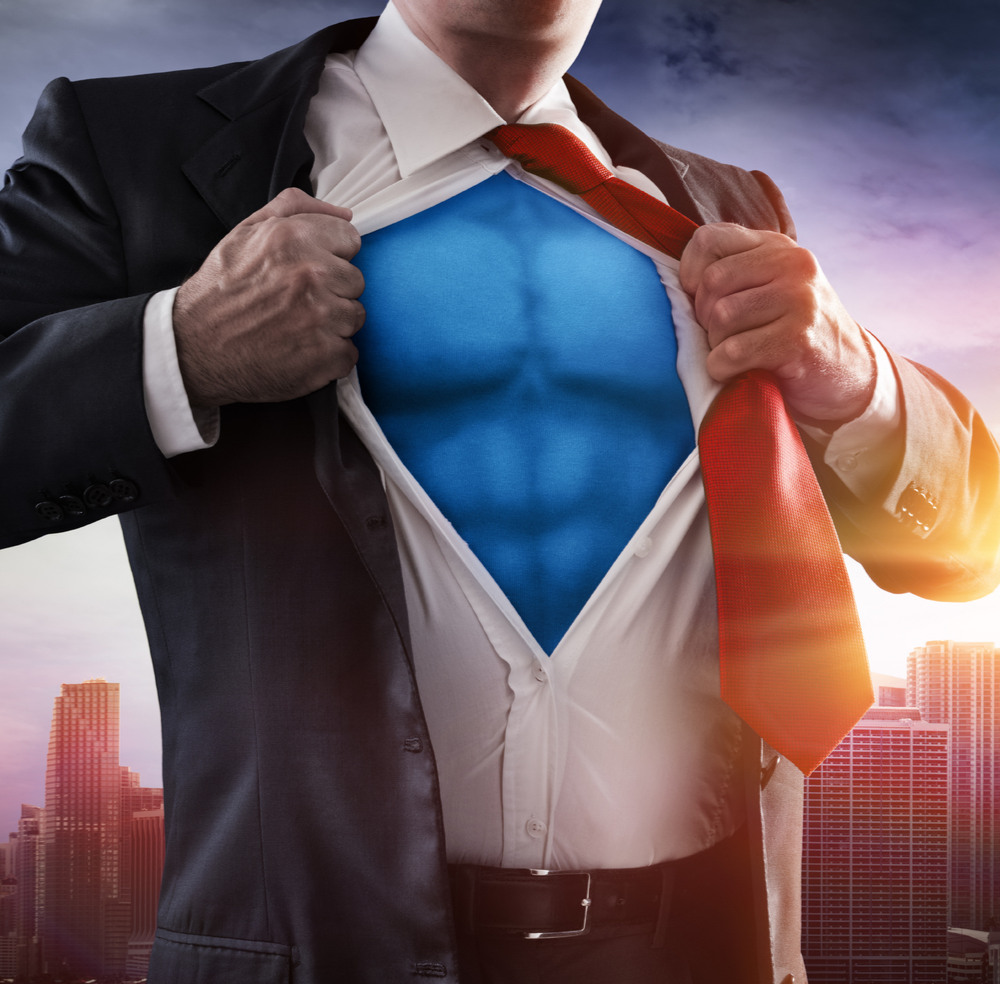 8 Primary Elements of a Federal Government Solicitation (RFP/RFQ)
This is an example is based of a Standard Form SF1449 that is commonly used in Solicitations. Not all Solicitations contain an SF1449 or follow this exact format or layout, so if yours is different, do not worry!
It seems that every agency does things their own way, but there are common elements that stay the same. It is my goal here to show and explain those common elements to you.
In addition to these elements, you will want to make sure to read the clauses that apply to your solicitation. They are important, but they vary so widely I cannot include them here. Contract clauses are typically found near the Reps and Certs in a Solicitation or attached separately.
The reason I have chosen the SF1449 layout is because it is one of the most all-encompassing layouts. This form will often layout the entire Solicitation with sections A-M that looks something like this:
A - Solicitation/Contract Form- SF1449
B - Supplies or Services/Prices- Pricing CLINS
C - Description/Specifications- PWS
D - Packaging and Marking
E - Inspection and Acceptance
F - Deliveries or Performance
G - Contract Administration Data
H - Special Contract Requirements
I - Contract Clauses
J - List of Documents, Exhibits and Other Attachments (Wage Determination)
K - Representations, Certifications, and Other Statements of Bidders
L - Instructions, Conditions, and Notices to Bidders
M - Evaluation Factors for Award
Let's get started by taking a look at the first element which is the SF1449 Cover Page to a Solicitation.
Element 1. SF1449 Cover Page

Not all Solicitations use a SF1449 Form, so as I stated, if you do not see this form with your Solicitation, then you do not have to fill it out. Do not go hunting for it, they will provide it to you if you are meant to have it.
As you can see, this form has a number of boxes and other information. Rest assured, most of the boxes you do not have to fill out. I have indicated the boxes in red that you do need to complete. There is also a second page associated with this form but you only need to check one box if there is an Amendment to the Solicitation that you need to acknowledge, otherwise you can leave the second page blank.
Generally speaking, this cover page form communicates the response date, the set-aside, the contracting office and the NAICS code associated with the procurement. The boxes that you fill out allow you space to add your company details and your name, signature and date of submission. You should use a PDF writer to complete this document and include it with your proposal submission.
Element 2. Pricing CLINS
Every Solicitation is going to have some form of Pricing structure that the government wants you to abide by. They may just to give them one fat firm-fixed price number or they may want to see certain areas broken down. Pricing CLINS are the governments way of communicate to you how they want to see pricing.
You will see the CLINS indicated by their item number 0001, 0002, 1001, 1002 and so forth. You will also see a brief description for that particular line item that is being priced. That will also include a quantity or lump sum to scale your pricing over as well. By completing pricing this way, the government can assure that pricing from all vendors will be comparable apples-to-apples.
You want to complete this form as indicated in red in the image. You will of course want to do your own pricing breakdown that includes your margins etc, but do not submit that unless asked for (yes, sometimes they want to see the goodies). If there is any other pricing elements or explanation required, be sure to include that as part of your proposal write-up. When you receive an Sf1449 Form, you must complete the pricing CLINS else risk having your proposal thrown out for incompleteness. Do not try to be creative and write "see pricing in our written proposal" or something like that. If you have any questions, be sure to submit them in writing to contracting. Otherwise, complete the Pricing CLINS as indicated.

Element 3. Description/Specifications- PWS
The PWS or often referred to as the Statement of Work is really the meat of the requirement. The PWS explains in detail the work that needs to be done, the background of the requirement, the need for the work to be done and any other pertinent information. Proposal writers often refer to this section time and time again to make sure they didn't miss any important details. This section is where the true understanding of the work is. If you are having a subcontractor quote a part of the job for you, this is part of the Solicitation that you provide to them to be sure they are quoting exactly what is being asked. If you have to propose how the work is going to be accomplished, this is also the information you have to interpret as the expert in your field and then propose to the government what your approach will be. Every requirement is different, but you can plan on a statement of work always being associated with a solicitation.

Element 4. Delivery Schedule
A Delivery Schedule is a small section in a Solicitation but it gives a couple of crucial pieces of information. As you can see, the delivery schedule shows the anticipated period of performance. This can be extremely helpful if the POP has not been indicated elsewhere in the solicitation. It gives insight into when work has to start, but also shows you for how long (option years) the requirement is expected to run. This is information you absolutely must know if you are going to Price the work accurately.
The Delivery Schedule also shows the "Ship to Address" which is typically the Place of Performance that the work will be taking place. You usually already know the location, but the Delivery Schedule can be a good place to validate that if you are ever questioning it or if there are multiple locations.
Lastly, I find the Delivery Schedule valuable because it provides the Point of Contact information for the anticipated Contracting Officers Representative (COR) on the project. The COR is basically the Contracting Officers "eyes and ears" on the ground. They can enforce the PWS but they cannot interpret it or answer questions. Whether it's a construction project or a staffing requirement, there will always be some form of this government oversight. You will need to work hand-in-hand with them, so it's good to have their POC information when heading into a newly awarded contract.
Element 5. List of Documents, Exhibits and Other Attachments (Wage Determination)
Every Solicitation seems to have it's own list of attachments that are associated with it. You always want to make sure you review ALL attachments and make note of the ones that you are required to complete and include with your proposal submission.
One attachment in particular that I find very important is one that indicated a minimum that you must pay your people on the job/project. In a service contract it will take the form of a WDOL Wage Determination (Service Contract Act/SCA Wage) and in a construction contract it will take the form of a Davis Bacon Wage. Below, I've included an example of an SCA Wage Determination because it is the most common. This is mandated by the DOL and states the minimum pay, holidays and fringe benefits that an employee must receive if their contract is governed by an SCA Wage clause. The Wage Determination uses Occupation Codes and Labor Categories to identify different labor types and the wage associated with them. In a nut shell, make sure you base your pricing to at least pay this minimum amount to your people and you will be good to go.
Element 6. Representations, Certifications, and Other Statements of Bidders Representations
Also known as "Reps and Certs" in the proposal writing world, Representations and Certifications are par for the course with submitting a proposal. If you've registered in SAM, you have actually already completed your Reps and Certs. It basically consists of answering 10-15 pages of questions that ask if you are disbarred, what is your socio-economic status, do you abide by certain DOL requirements etc. It's 99% checking boxes except for one area where you need to in put your TIN EIN number. If you log in to your My SAM Profile at Sam.gov, you will find there is a section called Representations and Certifications that you have already attested your answers to. These are the same Reps and Certs that are being referred to in your solicitation.
So, what does this mean to you as a bidder? It turns out they generally want you to fill out the Reps and Certs again. Often, as you are scrolling through the *insert long page number* page solicitation, you will find a lot of contracting jargon in the middle of the SOL that's easy to scroll right through. The Reps and Certs will usually be buried somewhere in there. You need to check your Solicitation for them and complete them by checking all the proper boxes all over again…Just like you did in SAM.gov. I know, it's not the best thing in the world, but it should only take 5-10 minutes, and you will get faster at doing them with every solicitation that you respond to. Occasionally there will be a phrase that says something to the effect of, "If you've already completed in SAM you don't have to complete this", but in my experience that has been rare.
Element 7. Instructions, Conditions, and Notices to Bidders (Section L)

This section is the Instructions to Offers. This is a very important section of a Solicitation. This section tells a bidder exactly what is required in a proposal response. As an experienced bidder, this is one of the first areas I look when evaluating whether or not to bid on this opportunity, because it tells me the amount of work and requirements that are going to be involved. I want to know what I'm getting into right away before I spend a lot of time reading through a statement of work and start searching for details.
This section will give you very specific details on what contracting wants to see in your proposal, and even how they want it formatted and organized. Honestly, this is a good thing. If you follow exactly what they say, it makes it that much harder for them to discredit your submission. On the other hand, a Solicitation may not have a Section L Instructions to Offerors. You could just be on your own. I've seen this before, and it's very unnerving trying to put together a proposal where contracting hasn't even told you what they want. It happens a lot, and sometimes I decide to not waste my time bidding the opportunity because I don't even know if I'm giving them what they want. This is a very crucial section that is a necessity to your proposal writing efforts.