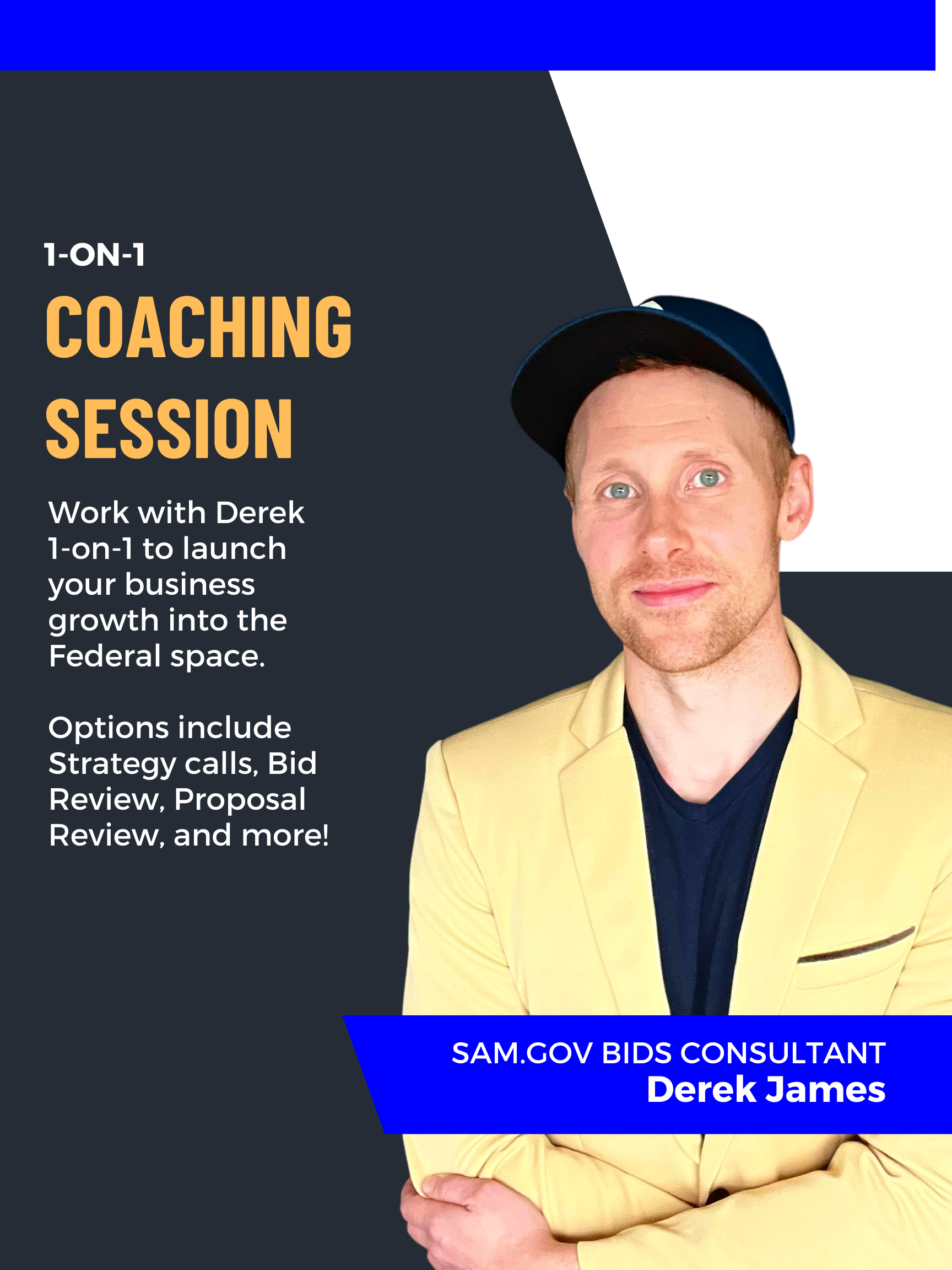 1-on-1 Coaching Session:
$500 USD


Derek offers 1-on-1 Zoom Coaching Sessions to help small business owners desiring Derek's direct support.
You will be able to provide SAM.gov links, proposal documents, and anything else you are wanting to cover with Derek ahead of the call so he can prepare, and you can both get the most out of the session together.


Sessions may include:
-SAM.gov Solicitation Bid Reviews
-Proposal Reviews
-Business Strategy
-Other (please elaborate when you fill out the calendar booking)
Please keep in mind that Derek ONLY provides coaching on Federal Contracting and SAM.gov, not city/state contracts. Derek also only works with businesses that are U.S. based run by U.S. citizens.