Editable Government Contracting Capability Statements
Double & Single-Sided Formats Included: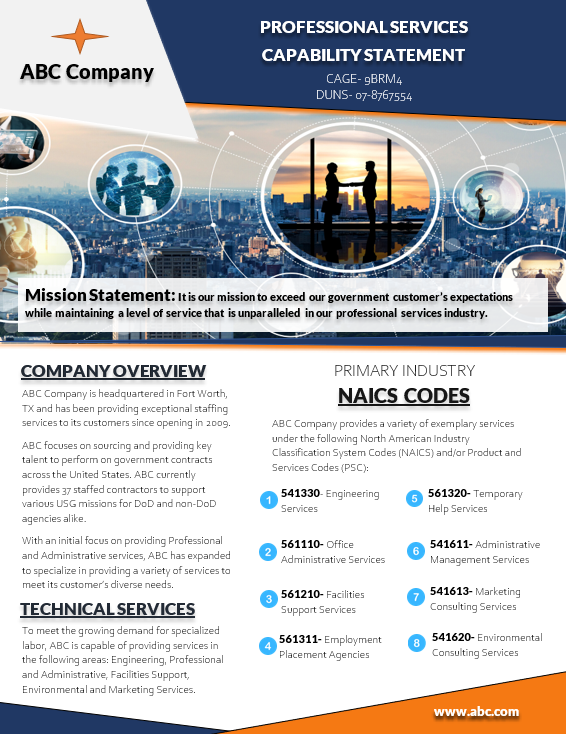 (FRONT)
(BACK)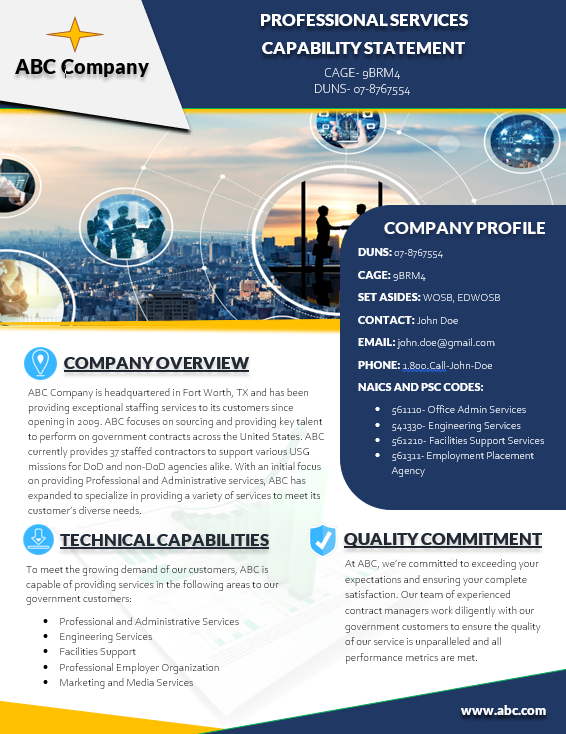 (NEW!) SINGLE-SIDED FORMAT
What's Included in the Editable Capability Statement?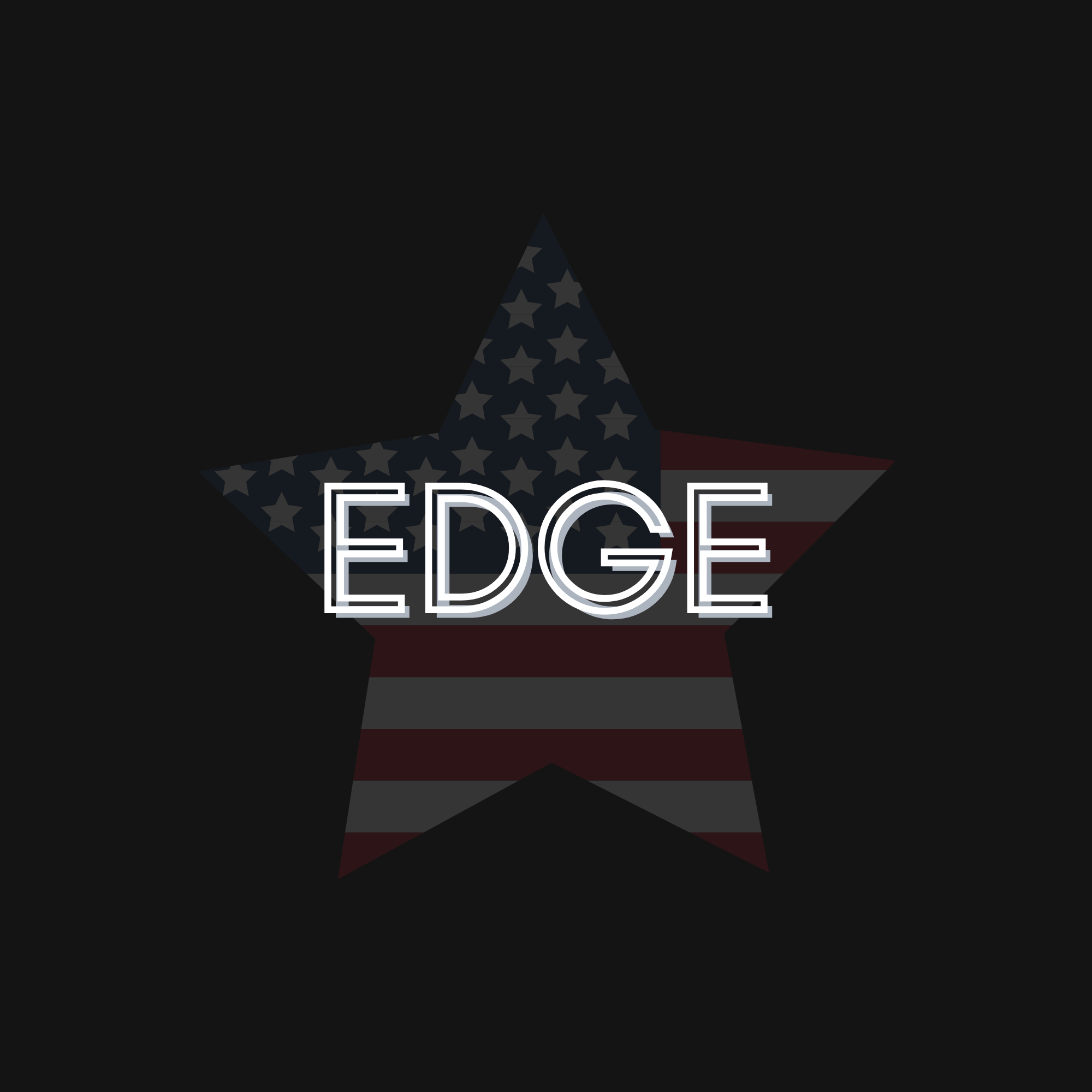 Your Competitive Advantage
This is your time to shine!
Utilize the following technical sections in this template to demonstrate your companies Competitive Advantage:
✔️ Company Overview
✔️ Mission Statement
✔️ Services Listing
✔️ Past Performance Table
✔️ Quality Commitment
✔️ Your Dedicated Team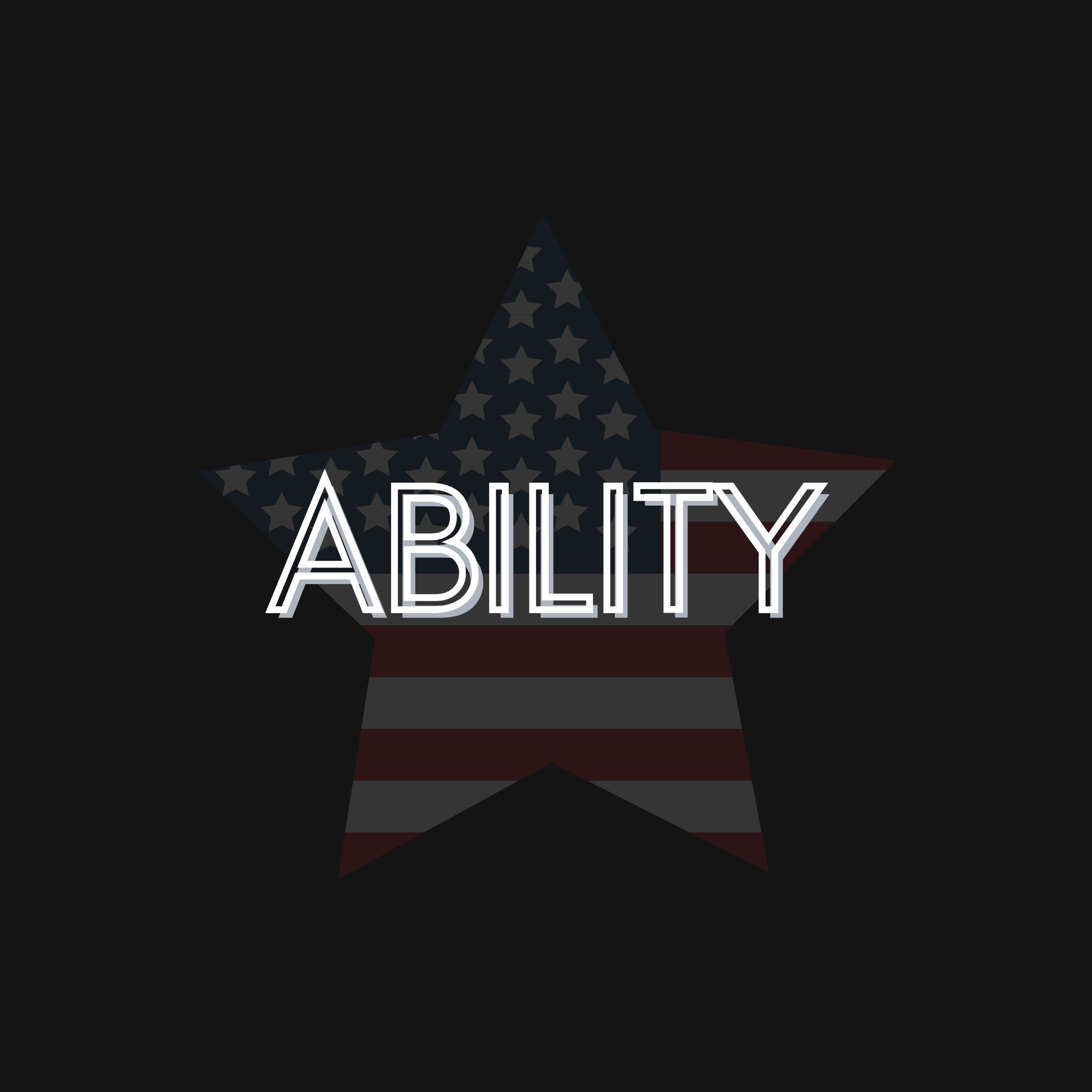 NAICS Codes and PSC Codes
8 Professional Services and Staffing NAICS codes have been selected to demonstrate to the government that you mean business. Edit these NAICS codes to match your specific business offering.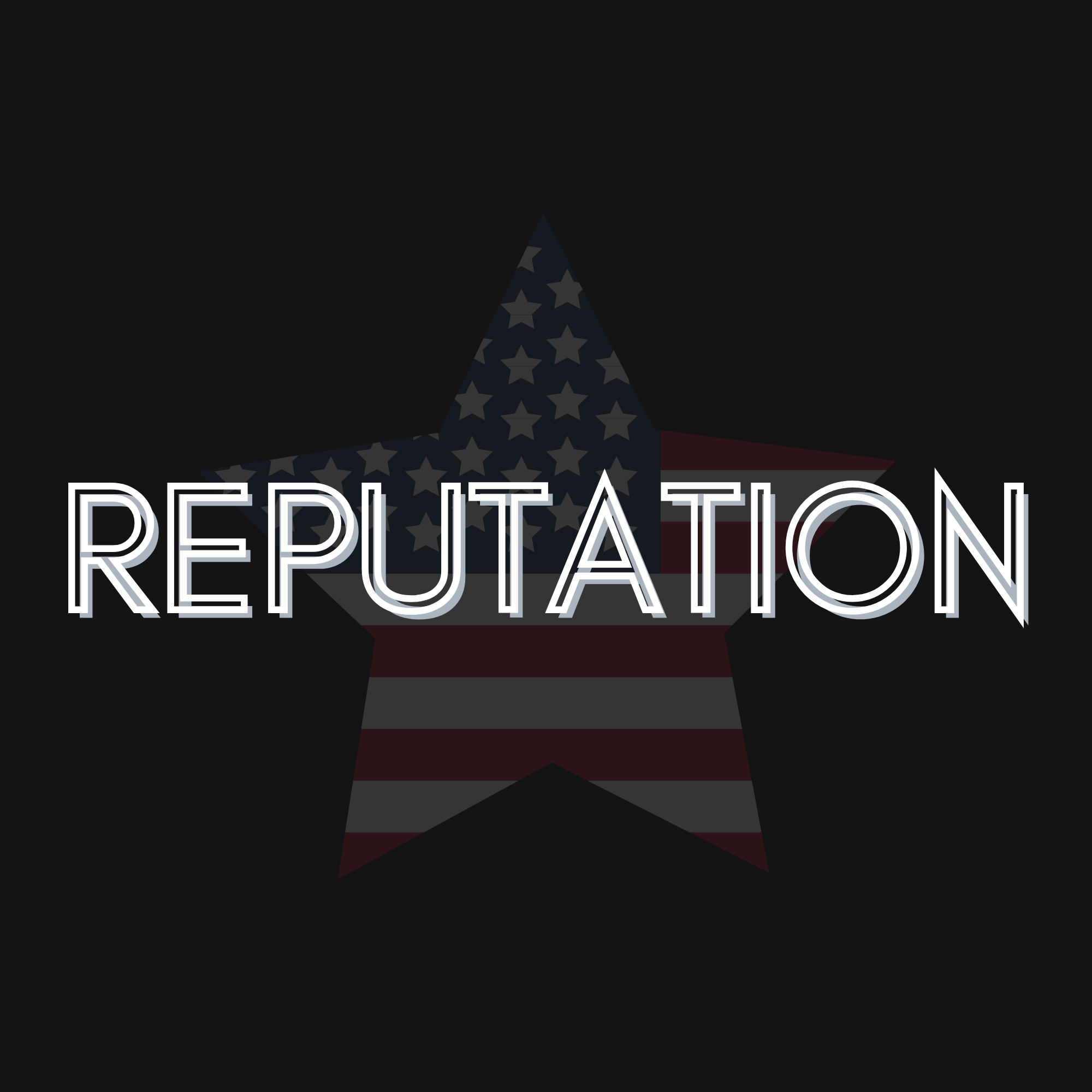 Custom Business Branding
Less is more when it comes to branding with government customers.
This template has been crafted to strike the delicate balance between too much and not enough when it comes to branding.
Utilize the following elements to maximize your branding:
✔️ Logo Sting Placement
✔️ Minimalist Branding Color Scheme
✔️ Website Placement
Find Your Company's Capability Statement Today!
Select from our showcase of hand-crafted capability statements that BEST match your business offering.
All Capability Statements are editable templates that are intended to be customized to your business after purchase.
Industries we have Capability Statements for include:
Professional Services and Staffing, Janitorial, Trucking, Construction,
Real Estate, IT, Intelligence, Healthcare Services, Landscaping, Human Resources,
Insurance Services, and Medical Labs and Equipment
*INTELLECTUAL PROPERTY STATEMENT- Capability Statement templates are for personal use ONLY. The distribution or resale of these documents is strictly prohibited. An intellectual property breach will be met with an IP cease and desist letter as well as recuperation of damages to GovKidMethod, LLC.