Welome to the
GovCon Gold Rush: Feed the Machine™
Application Page
Are you a small business owner who is ready to finally start winning government contracts for your business? Here you will find information about the program including content, what you will learn, pricing, eligibility, and how to apply to the program.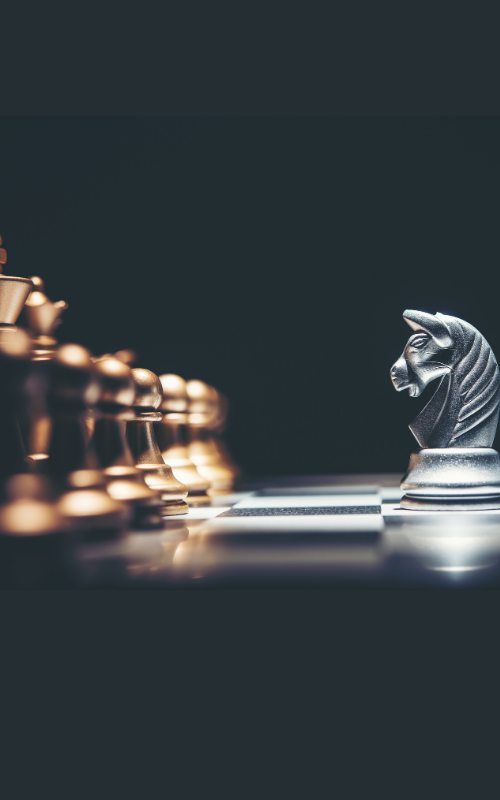 What is GovCon Gold Rush: Feed the Machine™?
GovCon Gold Rush™ is an advanced online educational training program that turns your small business into a GovCon Gold Mining Machine.
This program 100% focuses on working with small business owners to implement proven processes into their businesses that will effectively win them government contracts with US Federal Agencies.
Who is an ideal fit for the program?
Does this sound like you?- "I'm registered in SAM.gov, now what?"
The ideal fit for this program is a small business owner who has a good or service to offer, knows how to price the job and perform on it, but needs help with the government contracting side of things to win a contract.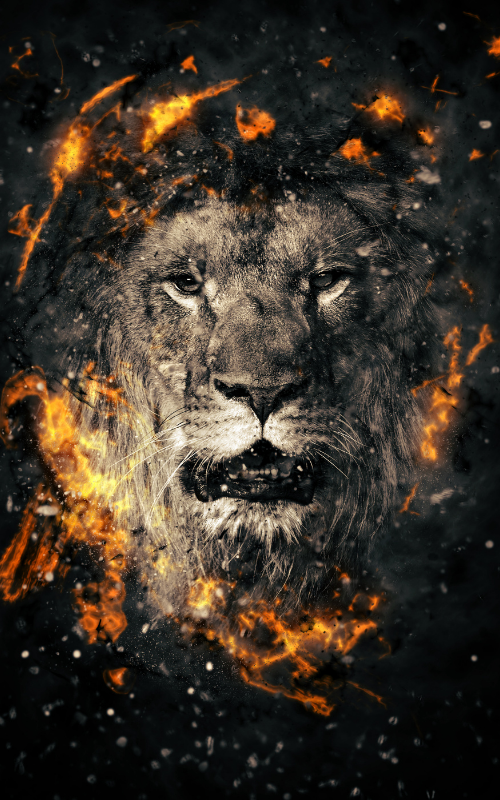 ⛏️💎 My Ultimate Government Contracting Training Program Will Have You Winning Government Contracts
Program Specifications
Program Details:
The program consists of a self-study course, a private members-only community, and access to Derek James for coaching and mentoring in a group setting. This program was designed for very small businesses of 1-5 employees (but will work for larger businesses, too). GovCon Gold Rush™ is a training program for executives and business development team members to start winning government contracts for their small business.
The program consists of the following elements:
1) Self-Study Course: 2 Parts, 9 Modules and 90 Lessons
2) New Private FB Group (members only)
3) Office Hours: ( Derek James will be going LIVE in the NEW member-only group regularly to answer your questions and mentor in a small group setting)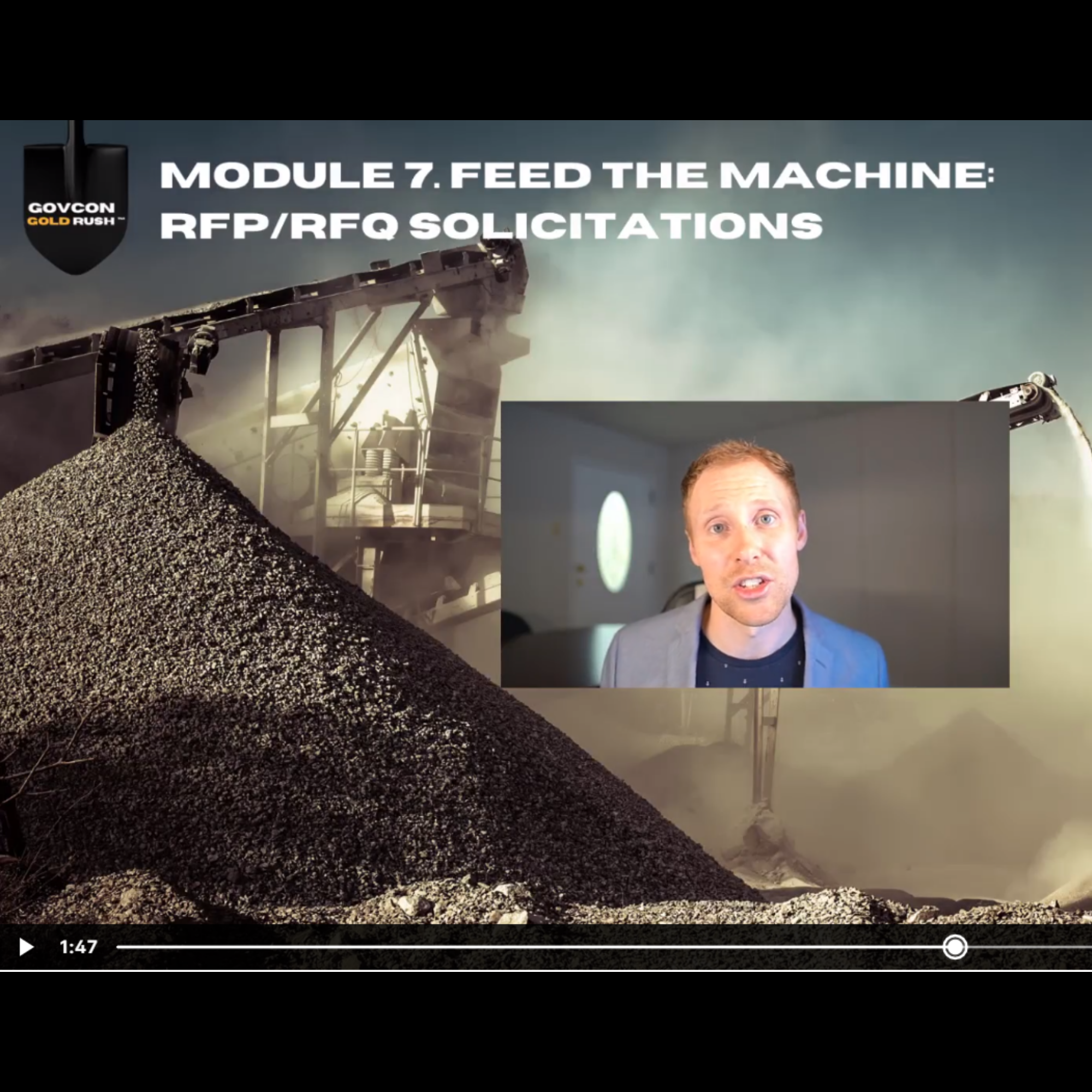 9 Modules, 90+ Lessons
Turn your small business into a GovCon Gold Mining Machine. Let Derek show you exactly where to setup your GovCon Gold Mining Machine and how to find gold for your business in way of winning government contracts.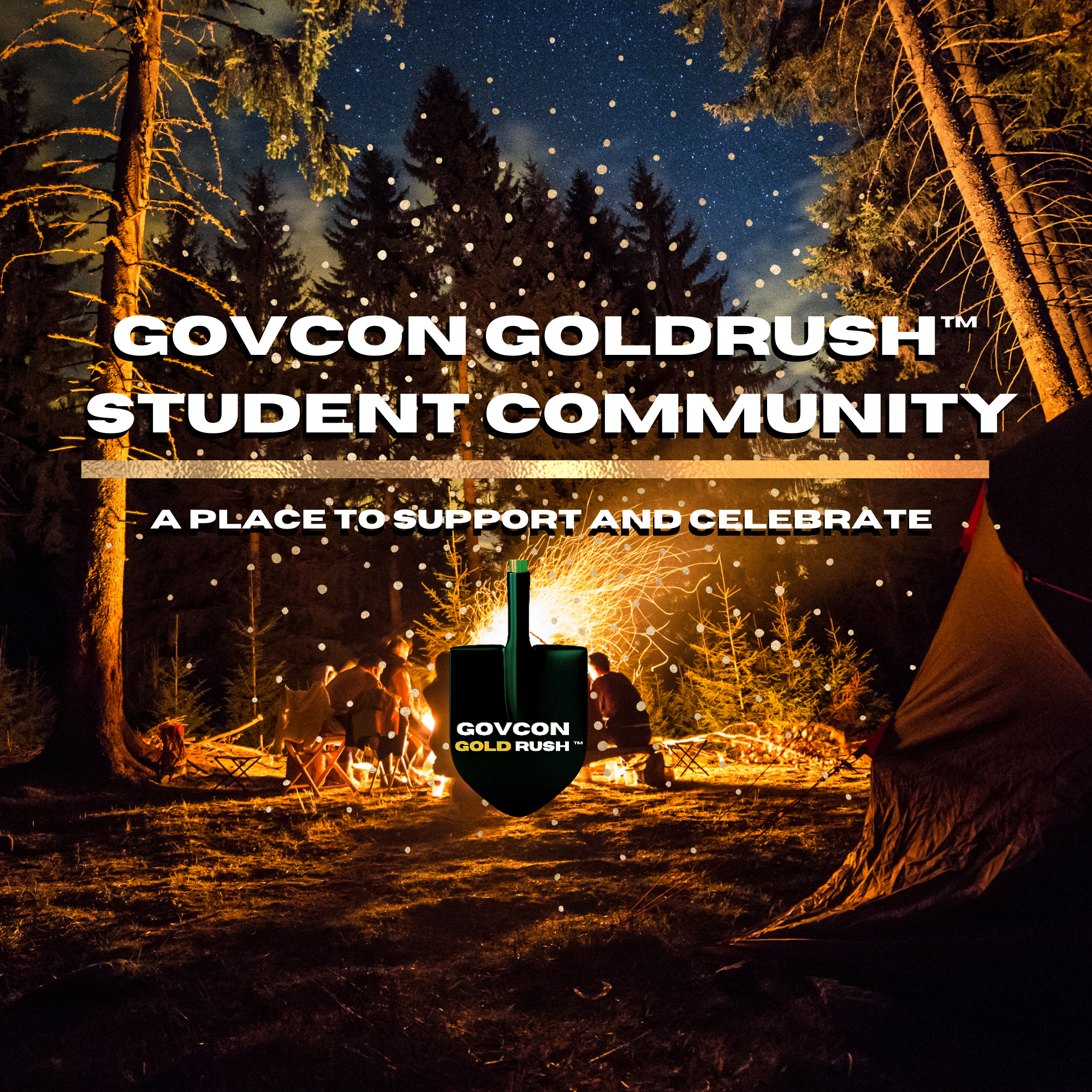 Student Community
Celebrate and support with other small business owners who are going through exactly the same steps as you.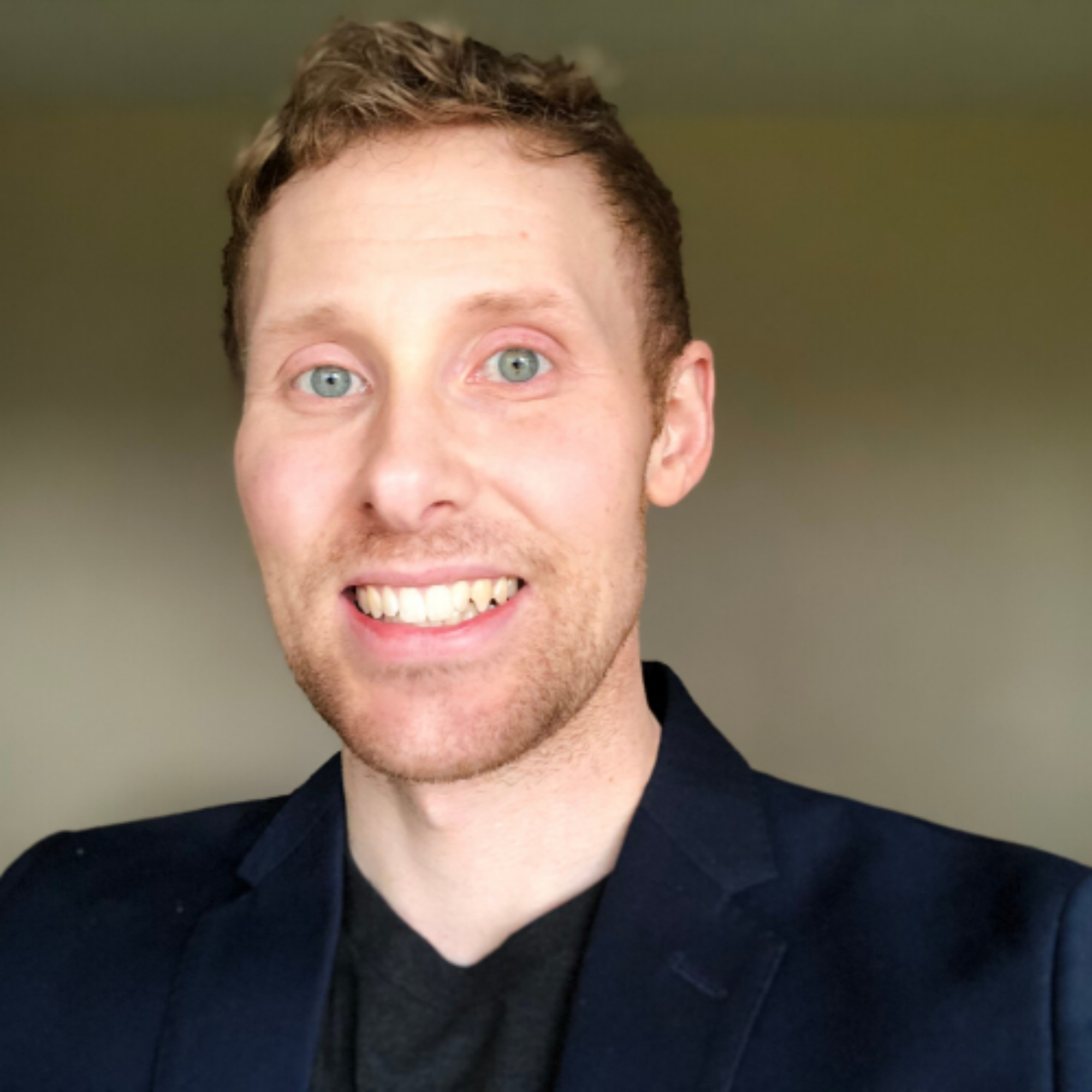 Office-Hours with Derek
Derek will be holding office hours in a group setting in the private community for mentoring and coaching
In the course, Derek will teach you how to win government contracts by implementing the following processes and practices into your small business:
🎯 Agency Identification: Make data-driven decisions on the top agencies for your govcon business to pursue bids and develop relationships with.
⛳ Capture Management: Make quick bid/no-bid decisions to identify the right opportunity for your business to respond to.


📈 Automate Bid Opportunities: Setup carefully crafted automated searches to bring bid opportunities to your inbox daily from beta.sam.gov.


👑 Executive Dashboard: Leverage an excel workbook to track govcon business development activities, bids and relationships.
📗 Respond to Sources Sought Notices: Learn how to respond to sources sought notices properly through examples and templates.


🧲 OSDBU Relationships: Identify and market properly to the very important small business liaisons at your target agency small business offices.
📙 Respond to Solicitations RFQ/RFPs (Proposal Writing): A very extensive response module that breaks down each bid example into 6 main elements: Reading, Outlining, Pricing Tips, Responding, Review, Submission & Debriefs.
🧰 Proposal Builder Docs (Proposal Writing): Since there is a no "one-size-fits-all" bid template, leverage proposal builder word docs to assist you in formulating your solicitation responses.
📱 Marketing to Contracting Officers: Utilize pre-recorded mock phone call examples and email scripts to properly establish contact with contracting officers at your target agencies and continue to follow up and stay in touch with them.
☀️❄️ Navigate the Seasons of Government Contracting: A monthly and quarterly breakdown throughout the government's fiscal year shows you exactly which business development activities you should be doing when, and with how much weighting.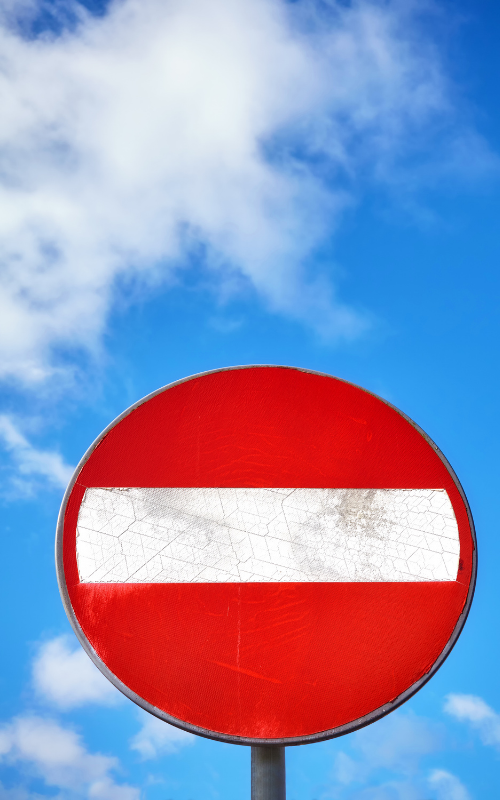 What this program DOES NOT contain:
This program is NOT get-rich-quick
This program will not work for you if you do not put in the work (you must apply what is taught!)
This program does not teach you how to get registered in SAM or how to get set-asides
This program is not 1-on-1 with Derek. This program has coaching and mentoring with Derek on a regular basis in a small group setting
Please do not apply if you have the expectation for these points in the program
Eligibility & Pricing
Eligibility:
Student must have a business and that business must already be registered in SAM.gov with an assigned CAGE code.
Student must have a business with a minimum of $50,000 annual revenue.
Student must already know how to price their own goods/services and business operating expenses. This program does not teach you how to price your business.
Student must be a U.S. citizen or green card holder. There are complexities to running a foreign-owned business that this program does not accommodate.
Membership Pricing:
OPTION 1) $2,000 USD, one-time payment only + Sales Tax (if your state participates in SSUTA)
OPTION 2) Monthly Payment Plan: 4 Payments X $550/month = $2,200
Membership maintenance thereafter: $500 USD (annually) after the first year is completed for access to the private community.
Sales Tax- The Streamlined Sales and Use Tax Agreement (SSUTA) has been increasingly adopted amongst states to charge sales tax on electronic goods such as courses. For more information https://www.streamlinedsalestax.org/
How to Apply
🛑 UPDATE NOVEMBER 4, 2021-
WE HAVE CURRENTLY PAUSED ENROLLMENT BECAUSE WE ARE EVOLVING THE PROGRAM. MORE DETAILS TO FOLLOW SOON! :)
Enrollment into GovCon Gold Rush™ is through application only.
This is to make sure diligence is conducted to only accept those who have a strong likelihood of succeeding in the program.
To apply, click either of the "Apply" buttons at the top or bottom of this page. There are 8 questions for you to answer and the process will take 5 minutes or less. Once your application is submitted, it will be reviewed, and if you're accepted, you will be contacted within 48 hours to book a call with Derek for onboarding and enrollment.
During onboarding and enrollment, you have the opportunity to ask more questions about the program and Derek can share more behind-the-scenes information. Enrollment only takes place if both parties feel good about moving forward together.
Available in days

days after you enroll

First Section