Editable Government Contracting Capability Statement: Information Technology Services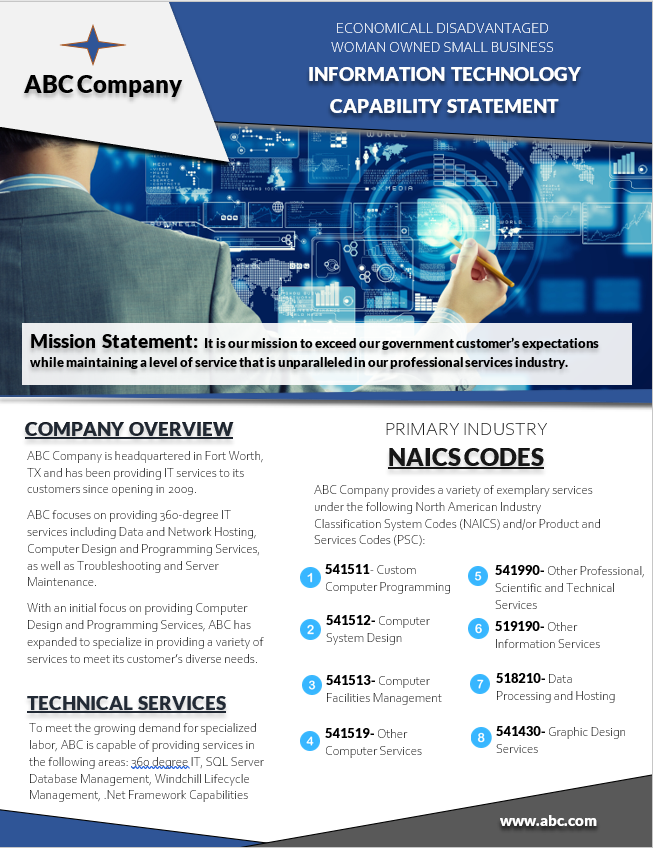 (FRONT)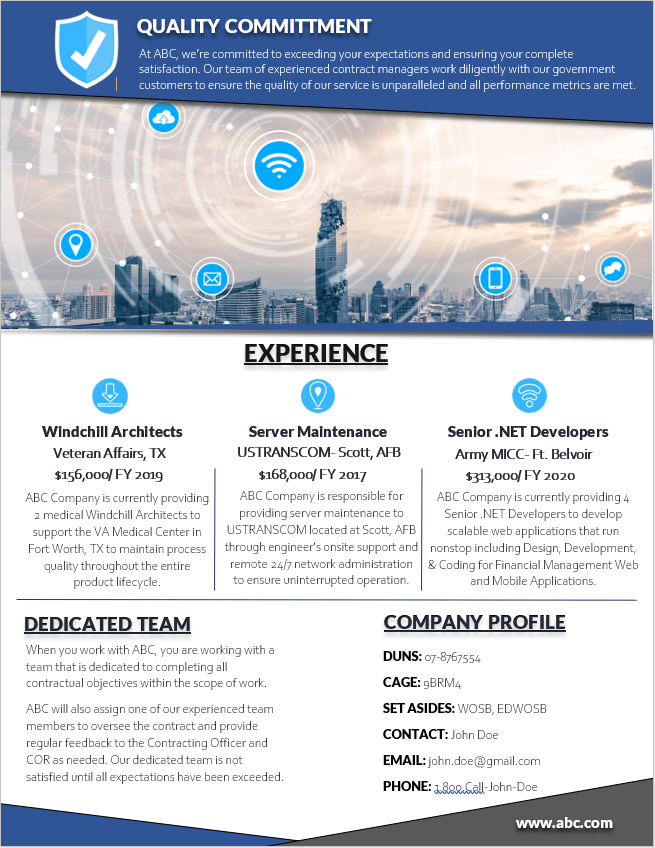 (BACK)
Enroll Today and Access Your Free Bonus!
Capability Statement Design Studio™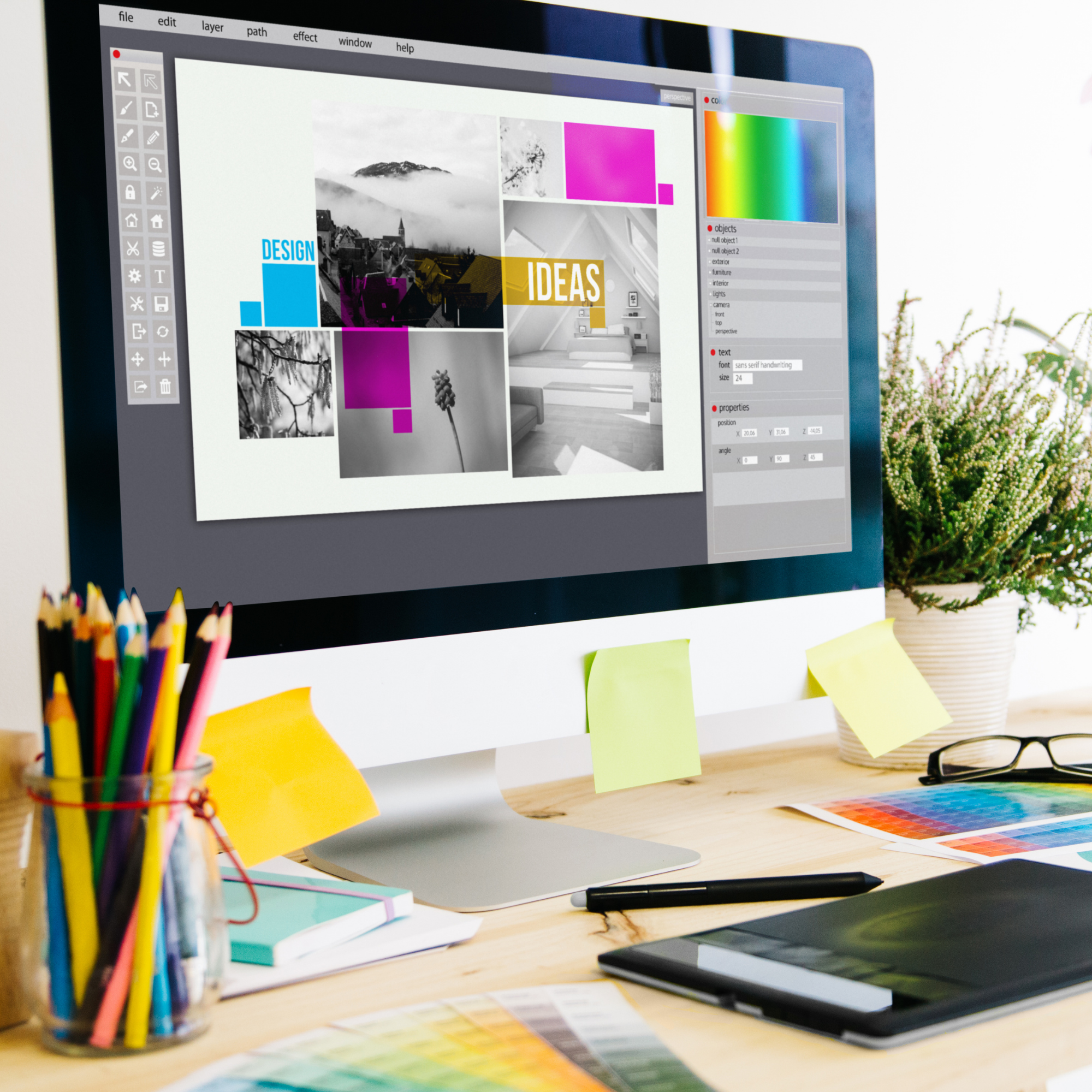 Capability Statement Design Studio™ is Your Partner in Customizing Your Capability Statement
Are you excited to get your capability statement but worried that you may not have the skills to customize it properly for your govcon business?
We've got you covered!
Derek James has recorded a 13-video tutorial that walks you through Step-By-Step how to change literally everything in the template to truly make it your own!
Capability Statement Design Studio will Teach you:


Part 1. Writing the Capability Sections
How to change text
Update POC and Company Info
Mission Statement
Company Overview
List Your Technical Services
NAICS Codes & PSC Codes
Past Performance Table
Quality and Dedicated Team


Part 2. Designing and Implementing Your Brand
Changing Branding Colors
Where Can I Get Photos?
Changing Photos
Insert Your Company Logo
Using Template Icons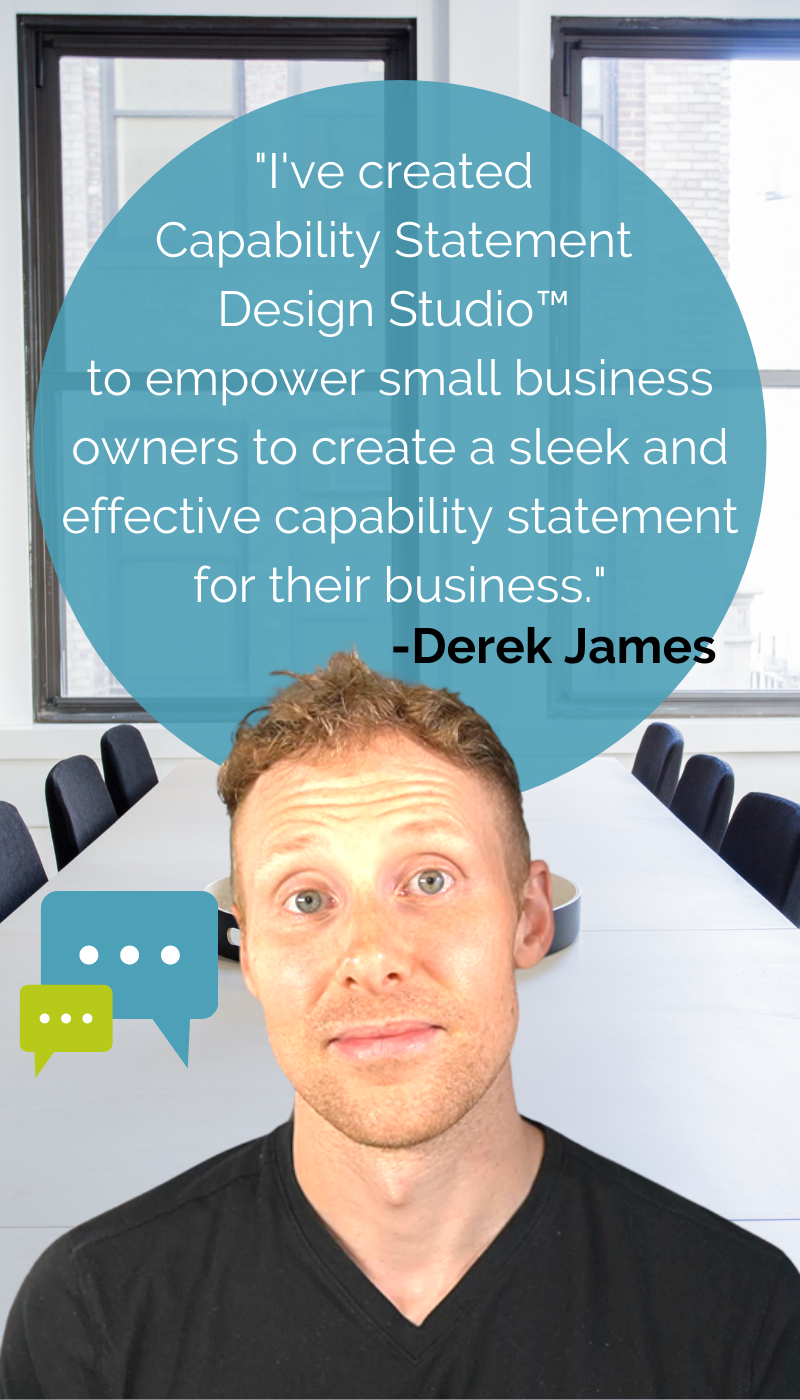 Are You Ready to Begin Your First Impression with the U.S. Federal Government?