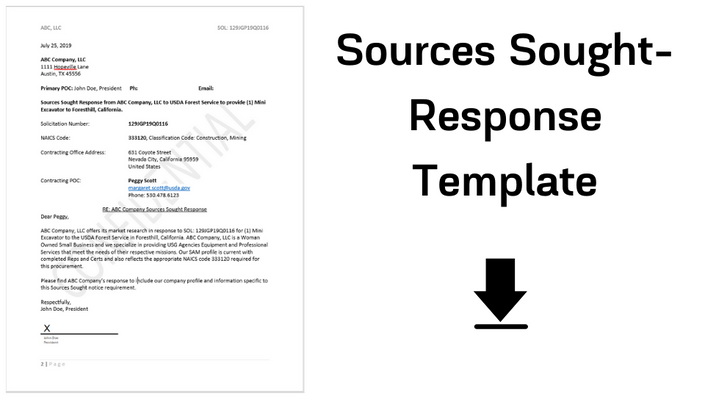 Sources Sought Response Template & 5 Response Examples
7 Pages, Fully-Editable Word.doc Download AND 5 Response Examples Templates and Lessons
Start Marketing Your GovCon Business.
Hit Your Target U.S. Agencies.
Respond to Sources Sought Market Research.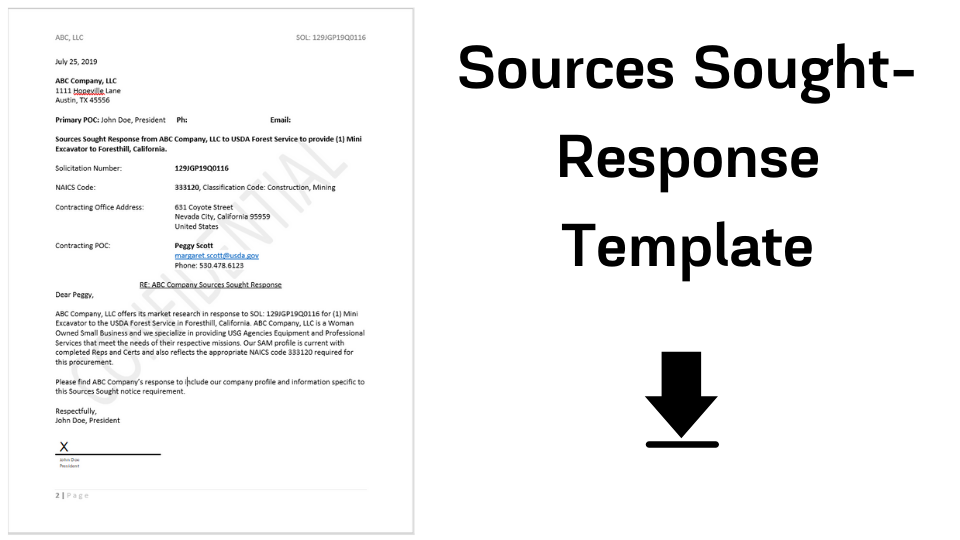 This is ONLY a SAMPLE Sources Sought Response. Absolutely DO NOT send this as-is. This must be 100% customized to fit the Market Research you are responding to. The purpose of providing this template is to assist you in formulating a proper response.
(Sources Sought- Response Template Word.doc)
7-Page Response includes:
Opening Letter to Contracting
Clickable Table of Contents
Watermarked Confidential
Embedded Signature Line
Company Summary Profile
Intent-to-Bid Statement
Company Experience Section
Company Qualifications Section
Understanding of Requirement Section
Section to copy and paste questions that the government asks & sample questions that you can ask
Disclaimer: This template is intended to assist you in marketing your GovCon business. Responding to federal government market research rarely results in a government contract award. A sources sought notice is merely an agency's attempt at gauging interested vendors. Opportunities at this early stage often lack funding and the details needed to bid. If you follow GovKid Method's process to read and respond to market research, understand that you are doing so entirely at your own risk and discretion, and that you hold GovKid Method harmless to anything resulting from your own GovCon business activities.

Any and all purchases from GovCon Academy are strictly for personal use in your GovCon Business ONLY. The reproduction, distribution or resale of the Sources Sought Response or other is strictly prohibited and will be met with a cease and desist order as well as the recuperation of damages for impeded sales to GovCon Academy.

⛏️💎Update April 2021- Brand New & Exclusive Sources Sought Response Template Lessons Have Been Added from the GovCon Gold Rush™ Training Program
IMPORTANT PLEASE READ :)
Hey there, it's Derek here...
If you've been curious about GovCon Gold Rush™, but for one reason or the other you haven't applied to the program, I've got some GREAT NEWS FOR YOU!

"Wait, what's this have to do with a Sources Sought Response Template???"
Well, I've decided to take a few of the Modules from the GovCon Gold Rush™ program and set them as more accessible "chunks" at a lower price point so many more people can access the great value that I've spent more than A YEAR building. My brand new "Sources Sought Response Module" is one of these "chunks".
So anyway, it just so happens that I have created a number of brand new lessons on how to PROPERLY Read and Respond to sources sought notices in the GovCon Gold Rush™ program AND now you can get them as part of this sources sought response template course, too.

"Ohhhhh, neat"
Damn right it's neat!
My intent for doing this is that I know you're going to love the lessons so much, it's going to make you want to join the program once you go through it to have access to the rest of it. So, for those of you who like to drive it before you buy it, here is an opportunity to get Module 5. Responding to Sources Sought notices outside of enrolling into the program. You also get all the new response templates and examples that I've incorporated from the program.
And what's also neat, is that if you decide you want to join GovCon Gold Rush™ after purchasing this program, let me know in your application that you've purchased this course first and I will deduct the entire price of this course from your enrollment in GovCon Gold Rush™.
I hope to see you on the inside!
-Derek
Your Instructor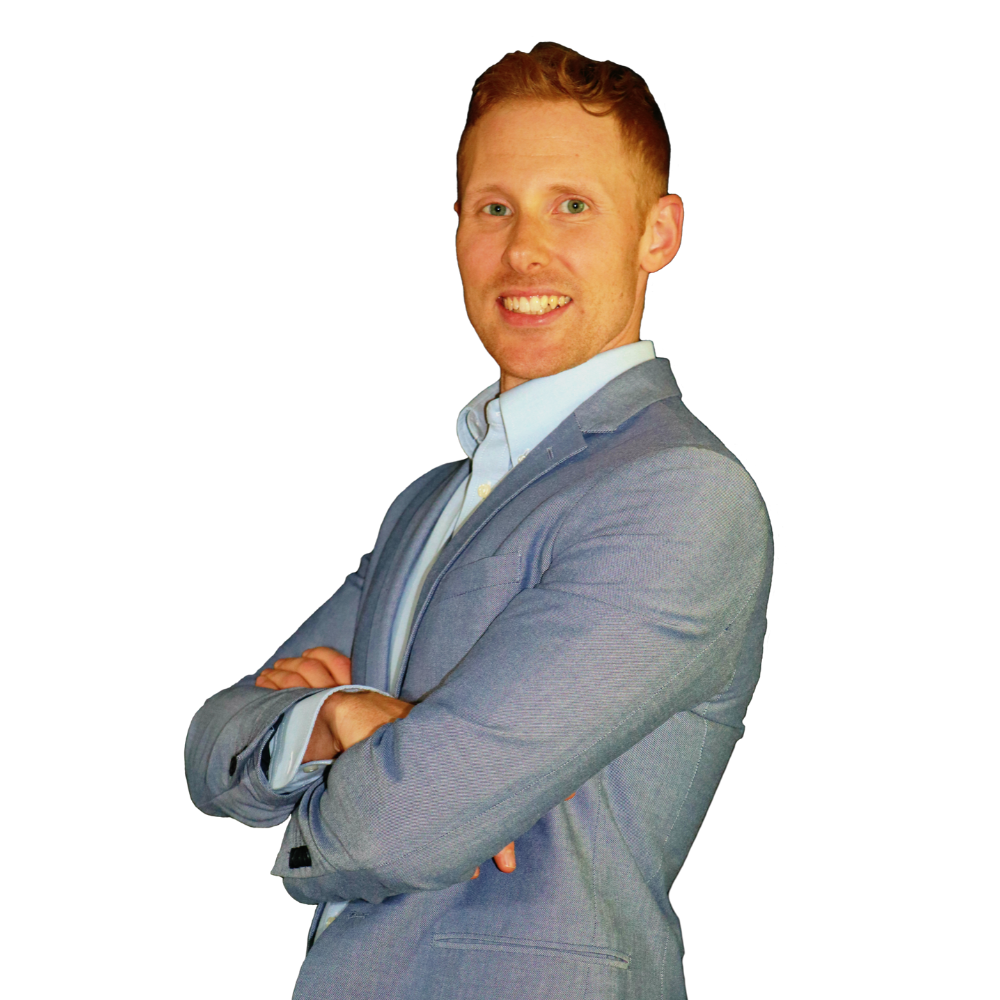 Derek James is an MBA Graduate that fell into the world of winning government contracts almost by mistake. At the age of 26, he began working for a small government contractor and started learning how to win contracts with the US Federal Government. In a very "sink or swim" environment, he barely escaped being fired in his first 3 months. Over the next few years, Derek James would go on to be very successful winning government contracts, securing over 32 Federal Contract actions worth over $15M with various US Government Agencies. Once he learned that his story is not-so-typical, Derek started helping Small Business owners to start winning contracts.
Today, Derek is passionate about teaching his strategy for winning contracts (the GovKid Method) to small business owners that want to learn how to sell to the Federal Government. Derek helps small businesses in many different capacities, depending on their needs and their ultimate goals for their business. Derek remains focused on consulting and creating resources that can help small businesses expedite their path to winning government contracts.
Course Curriculum
SS Template
Available in days
days after you enroll
GovCon Gold Rush™ Sources Sought Lessons
Available in days
days after you enroll
⛏️💎 My Ultimate Government Contracting Training Program
Available in days
days after you enroll